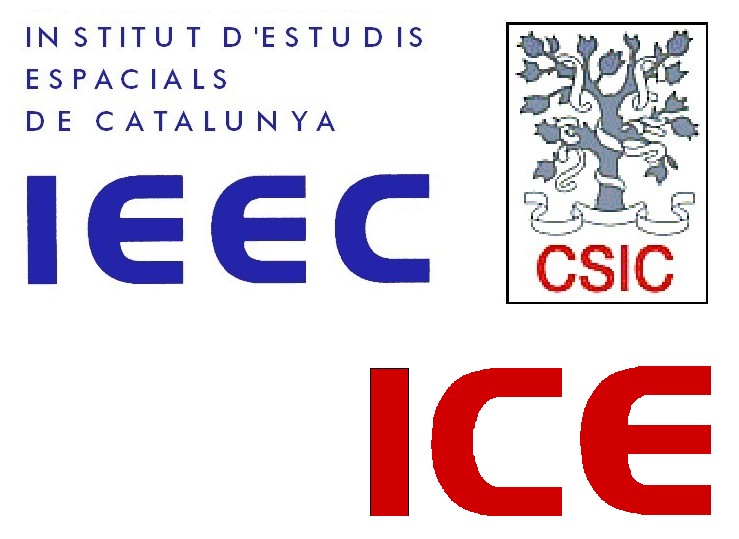 Back to Main Page
---
Meteoroids 2007
an international conference at the
organized by the
Institut d'Estudis Espacials de Catalunya
Barcelona, Spain
June 11-15, 2007
REDUCED REGISTRATION FEES
The organization of Meteoroids 2007 in Barcelona is an unique oportunity for an interdisciplinary approach to minor bodies research. Students and postdoc researchers will know the recent progress and advances in minor bodies studies. As the main objective of this meeting is to provide an updated view for future researchers, special registration prices are available for postdoc or students (reduced in a 50% of the current faculty price). In order to request a student rate please address a letter to our secretary (and/or travel grant), also including written proof of such status from your institution:
Anna Bertolín/Pilar Montes, METEOROIDS 2007 (Postdoc status and/or travel grant request), Institut d'Estudis Espacials de Catalunya (IEEC), Gran Capitŕ 2-4, Ed. Nexus., 08034 Barcelona, Spain

Until you receive confirmation from us, please don't proceed with the payment of the reduced fee.

IMO MEMBERS: Note that we also allow a reduced registration fee (150 Euros) to amateur members of the International Meteor Organization (IMO) while they provide us a proof of their membership.
TRAVEL GRANTS
At the same time, a very limited number of travel grants will be available for participants from foreign countries. Only those requests from researchers presenting an oral or poster contribution will be considered. The grants will be decided by the SOC as a function of the scientific quality of the abstracts.

Website: http://www.spmn.uji.es/meteoroids-2007/index.html


Conference e-mail address: meteoroids2007@ieec.uab.es


Back to Main Page